Who's ready for some fun in South County? Rain or shine, it's time to get out and enjoy these exciting events. Gather your friends and family together for my top 5 things to do this month, and don't forget to capture the festivities with some selfies!


My first pick is the Passport Wine Tasting Event


Photo Courtesy: Santa Clara Wines

Follow the Santa Clara Valley Wine Trail and wine taste at our 30+ wineries*. As a Passport holder, you have the opportunity to meet the talented winemakers and staff and learn how they produce some of the world's finest wines. You can expect up to 4, one-ounce pours at each winery you visit during the month. Participating wineries may have food and entertainment, pour specials or library wines, offer barrel samples and many will offer attractive discounts on Passport Weekend.


Visit local restaurants, wine bars and hotels that are offering Passport holders special offers during the month. Please check their website and your Passport book for those participating.


When: March 3rd – March 31st
Cost: $45
Second on my list is the Poppy Jasper Film Festival. It's actually in April, but I could not resist posting now because tickets are currently on sale!



Photo Courtesy: PJIFF

Get ready to enjoy four days of film screenings, speaker panels, mixers, and community events in the historic downtown districts of Morgan Hill and Gilroy, California. Our two cities are known for their vibrant arts scene, award-winning wineries and restaurants, and welcoming small-town vibe.


When: April 5-8
Time: Begins 4/5 at 3:30PM – Ends 4/8 at 8:00PM
Third on my list is the Golden State Brew & Grill St. Patrick's Day Specials.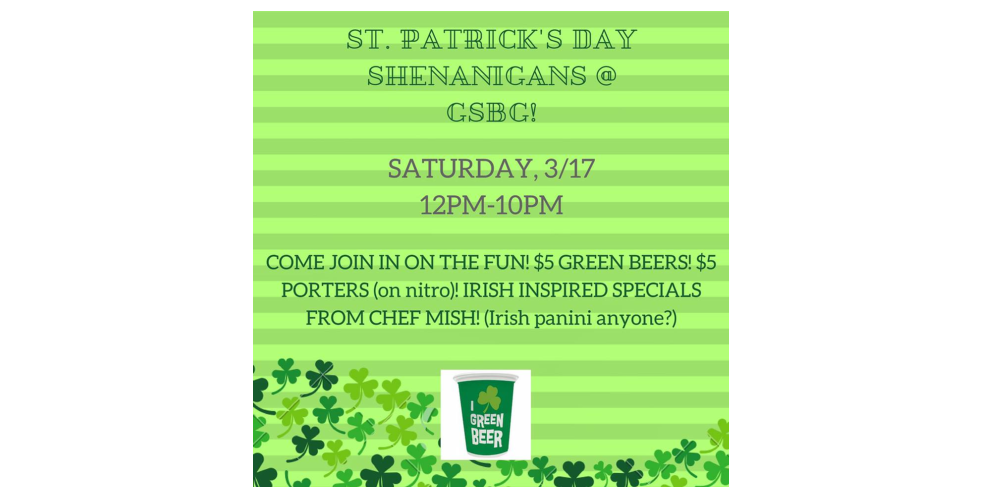 Photo Courtesy: GSBG

Enjoy great food and beer at this hip new hot spot in Gilroy!


When: Saturday, March 17th
Where: 7560 Monterey Road Suite #100, Gilroy, Ca
Time: 12:00PM – 10:00PM


Info: Facebook


My fourth and fifth picks are at the Granada Theatre which has two great shows this month!



Photo Courtesy: Granada Theatre
Comedy show and Dinner
Join them for a night of laughter with comedian Michael Mancini. Enjoy a three-course dinner by Executive Chef Mark Johnson and dance to music by Soul Kiss.


When: March 17th
Time: 6:00PM – 10:00PM
Tickets: $55 /person
Dress to Impress – Collared shirts/No ball caps / Must be 21 or older / Tickets non-refundable



Dueling Pianos Dinner Show
Join them for a three-course dinner by Executive Chef Mark Johnson and a musical performance by Dueling Pianos International.


When: Saturday, March 31st
Time: 6:00PM – 10:00PM
Tickets: $75 /person
Dress to Impress – Collared shirts / No ball caps / Must be 21 or older / Tickets non-refundable