Let's face it – this time of year can bring about just as much celebratory chaos as good old-fashioned fun! In the spirit of taking time to stop and enjoy the season…I hosted an eyebrow party at a South County hot spot AND got to thoroughly indulge in some much-needed pampering.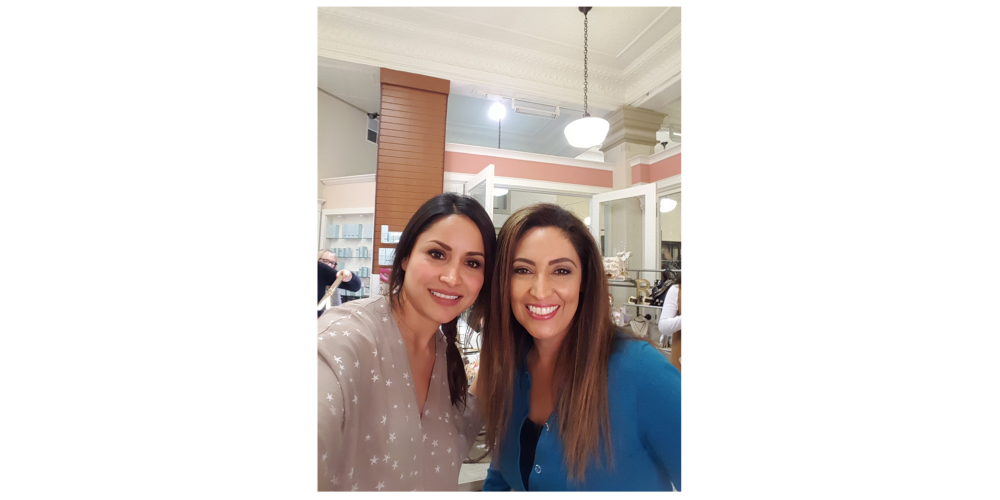 Itty Bitty Boutique
(which happens to be in an itty bitty shop!) stayed open along with neighboring store,
Amoretto Boutique
, to provide a dual delight of yummy eats and fashionable feats for local residents. Amoretto's owner Sandra Castaneda stocked her inventory with brand-new trendy sweaters and wraps to keep us looking hip and feeling cozy this winter. Shortly after, the eyebrow party kicked-off with hors d'oeuvres from
The Milias Restaurant
; we sipped on champagne and wine while noshing on tasty bites such as mini tacos, mozzarella cheese burrata, and angus beef sliders –
delish
!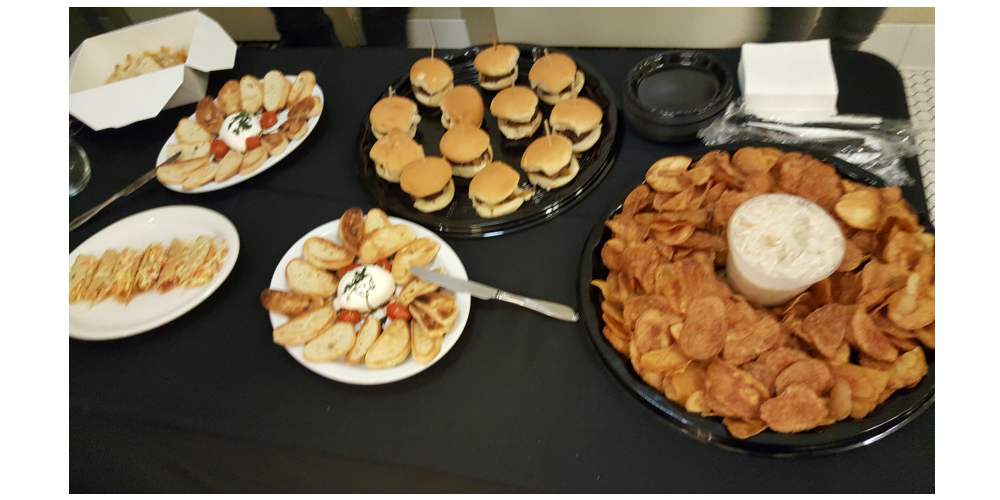 ADDED BONUS: My eyebrow session even included a quick tutorial & I learned how to expertly shape and define my brows. (No more lopsided eyebrows for this working mama anymore!) I finally figured out how those Hollywood stars get their brows perfectly set to draw attention to their eyes.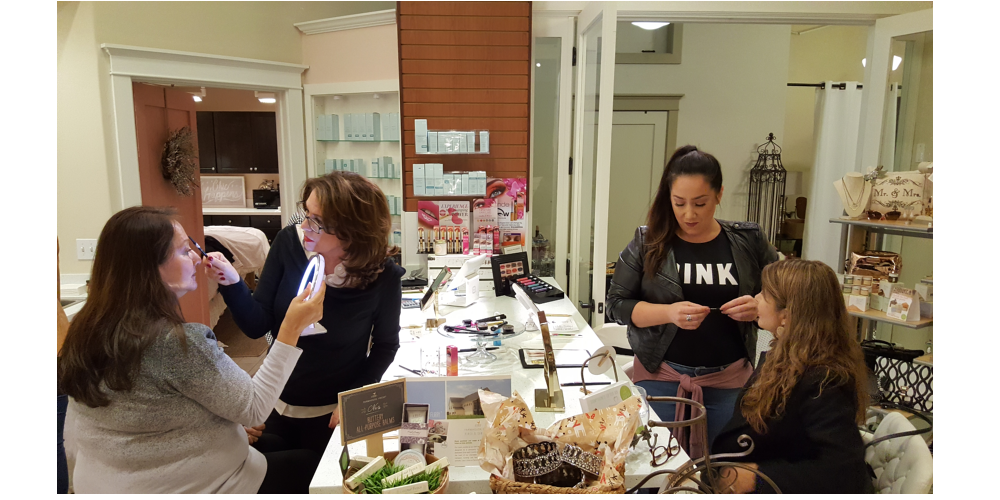 INSIDE PEEK: Lynne Mosely (on the left), owner of Itty Bitty Boutique, is shown giving a tutorial to shopper Natalie while Victoria preps Gloria's brows (on the right). Afterwards, we enjoyed a private shopping hour inside Amoretto Boutique; this is the kind of store that you wouldn't mind getting locked in at night – so fun!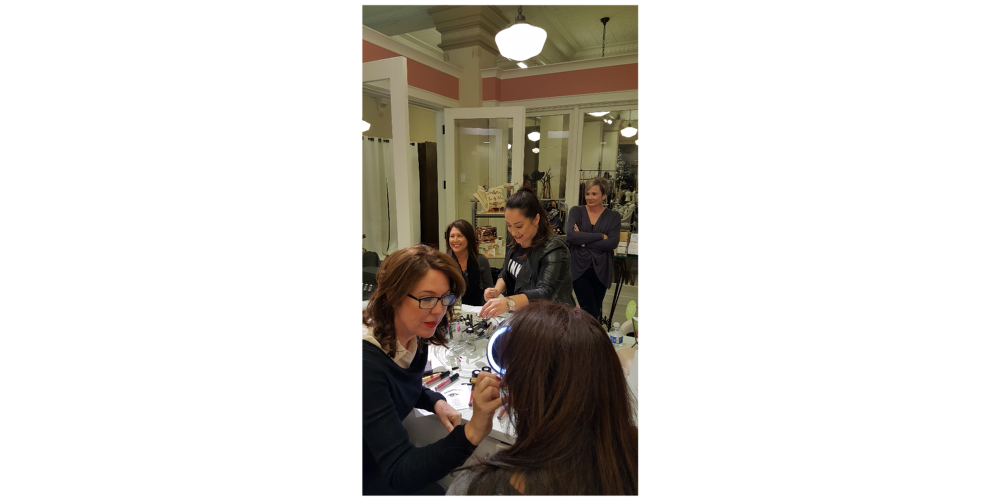 Thanks to Lynne, we are now ready for our close-up!


As you can see, these two South County Shops know exactly what a girl wants AND what a girl needs: a little fun with a lot of great clothes and eye-inspiring tips! You know that I'll be back soon….and hope to see you stop in too! There is nothing better than supporting a great local store or two….who can help you get back to just being YOU.


Cheers to South County life both day & night,


Rosie